Wildcats, by now you should have received items for Orientation in your School Cash Online Account. Save time at Orientation by completing these items prior to arrival: - CHS Student Fees 2022/2023 (Required) - CHS Class Fees 12th or 9th-11th (Required) - CHS 22/23 Student Emergency Contact Card (Required) - CHS 1:1 Teach Agreement Form (Required) - CHS 1:1 Tech Fee (If said YES on Agreement form) *Other items and information coming soon!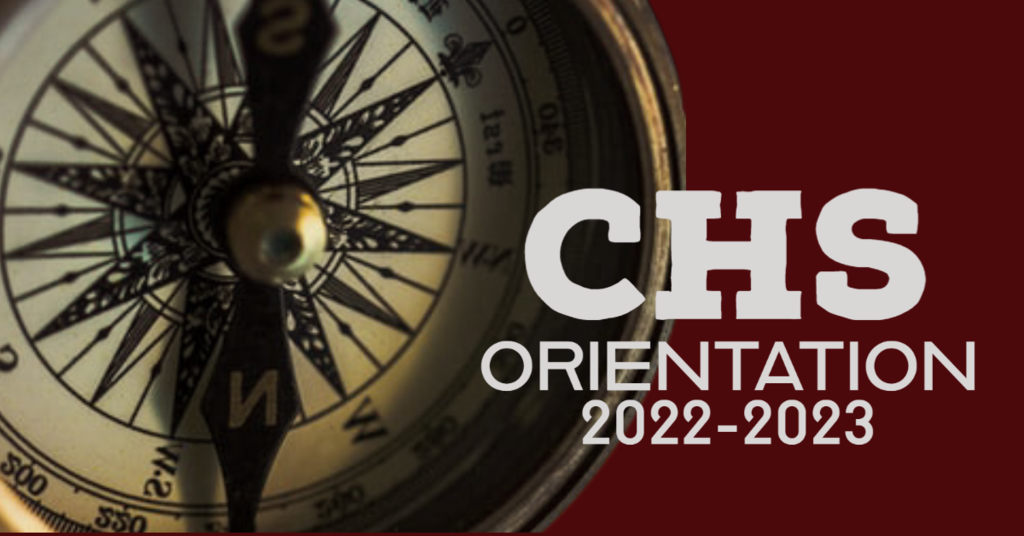 Looking to fill a few more spots for the upcoming school year! Interested or know of someone who would be a good fit? Send them our way! #WeAreCentral #TheWildcatWay #bettertodaythanyesterday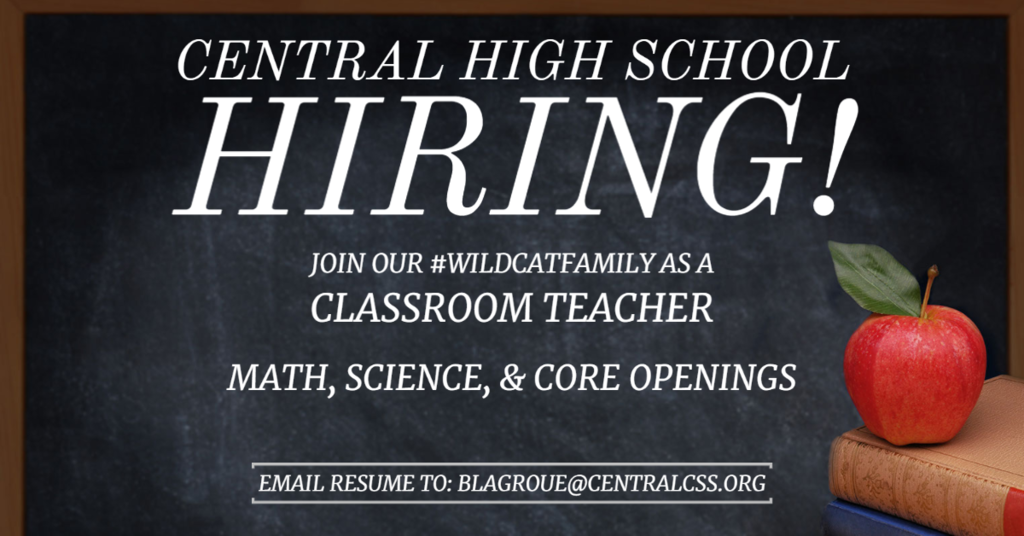 #getinvolved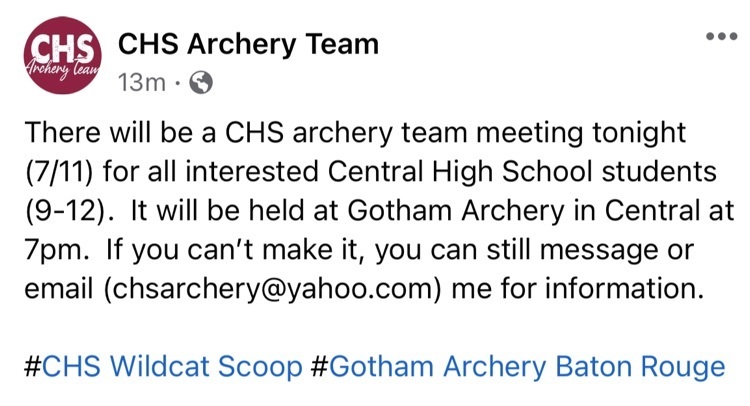 We hope that all our #WIldcats are enjoying their summer break. A good bit has been happening over the summer, including preparation for your return for the 2022-2023 school year. Mark your calendars for our 2022 Back to School Orientation; details coming soon. #WeAreCentral

Check out our Summer Reading Lists for English and Social Studies! See attached images for more details.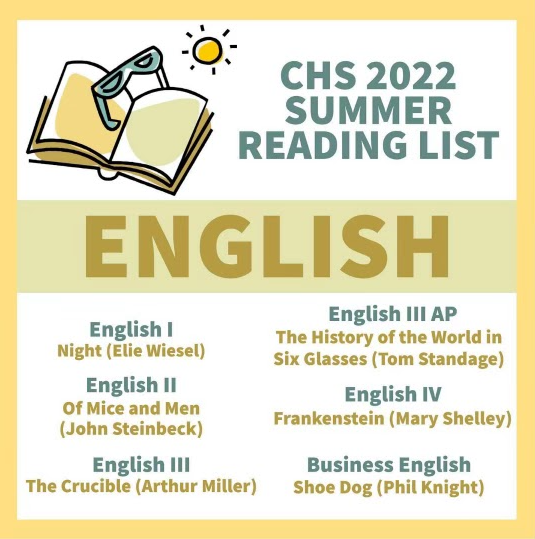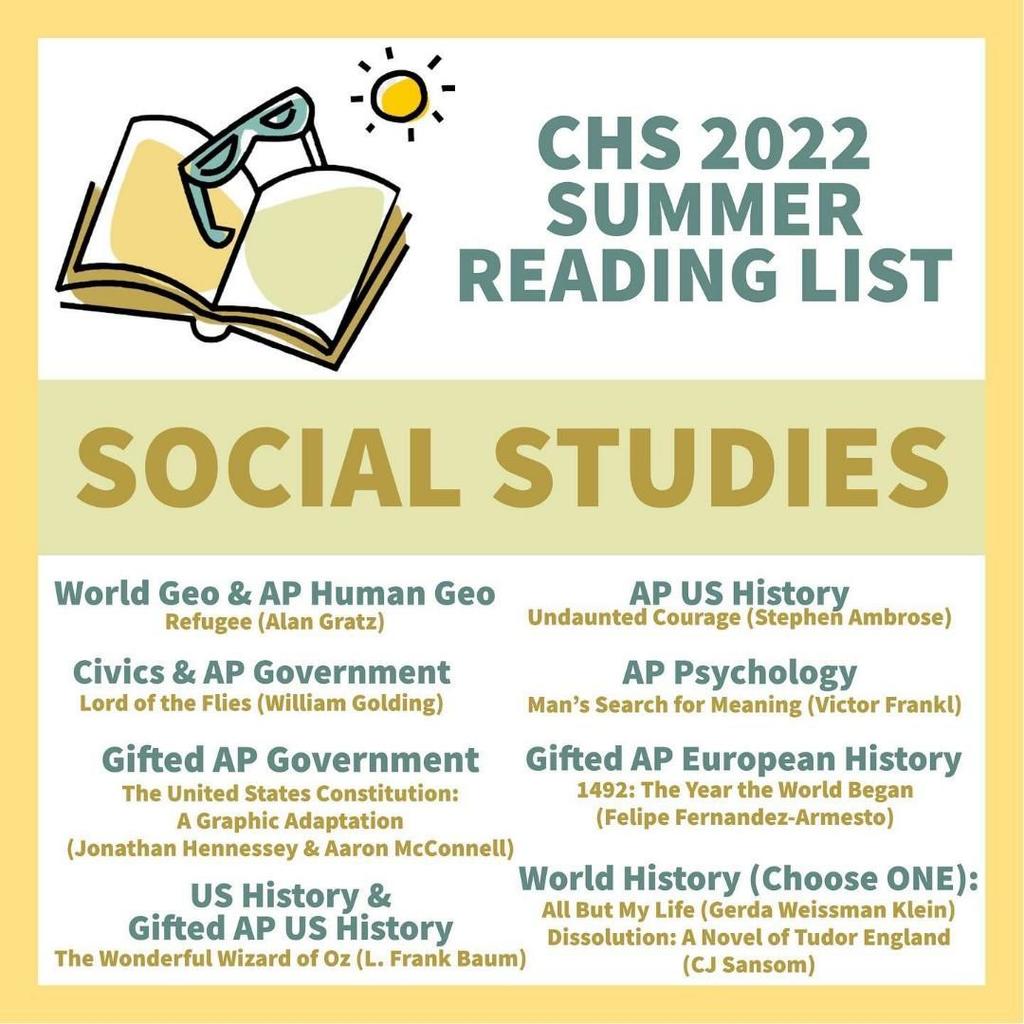 2022 Summer School information released. Head over to the News section for all the details.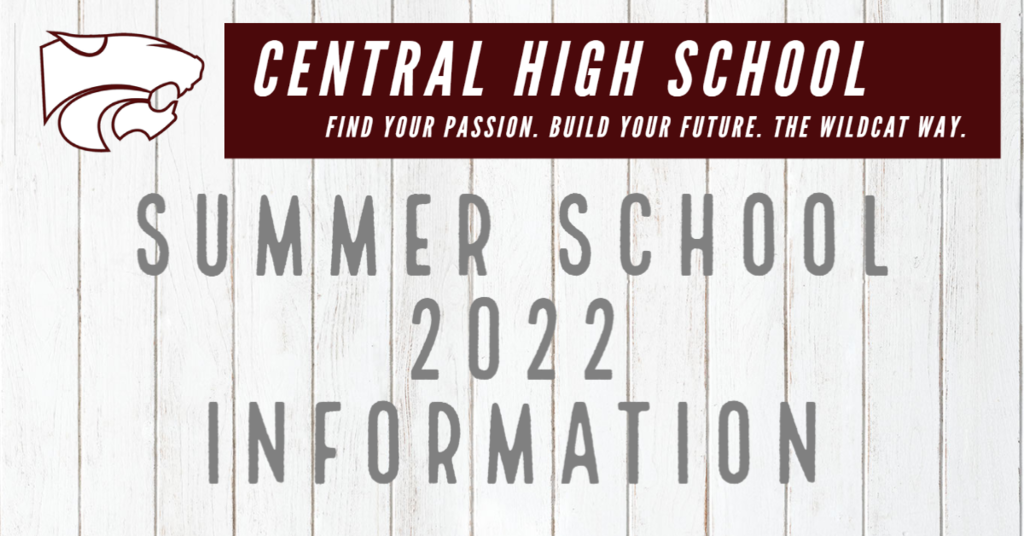 Tomorrow we will be offering a $2 Casual Dress (guidelines) to our students to raise awareness for Organ Donation. One of our former students, Aliye Ringe, lost her life earlier this year in a car accident, Aliye was an organ donor and was able to save 5 other lives through organ donation. $2 will be collected during 1st Block from those students participating in casual dress. Casual Dress guidelines apply!

Symphonic & Jazz Band concert tonight! 6:30 pm - CHS Theater

We Are Hiring! Apply today for our School Counselor position available at Central Intermediate School.

Congratulations to our very own CMS Student, Josh Rispone, for being named Secretary of State at Youth Legislature and recognized by the Louisiana Secretary of State, Kyle Ardoin.

Mark your calendar! Upcoming Spring Break!