SENIORS, a Josten's representative will be on campus tomorrow during Flex to share with you information about Graduation Supplies. At this time you do not need anything; a packet will be sent home with you and details about ordering will be shared. See you TOMORROW! #WeAreCentral #CHSClassOf23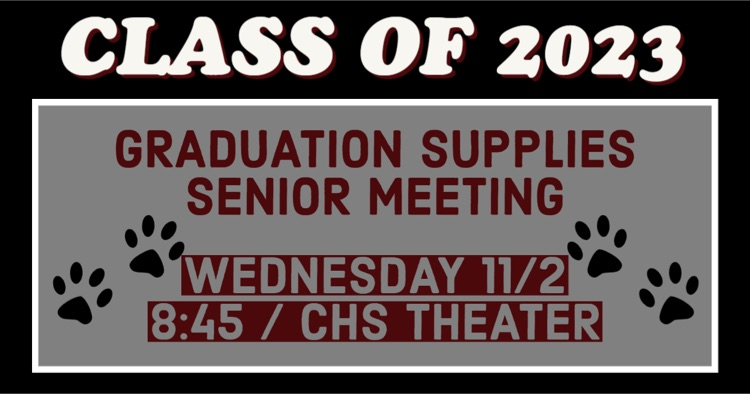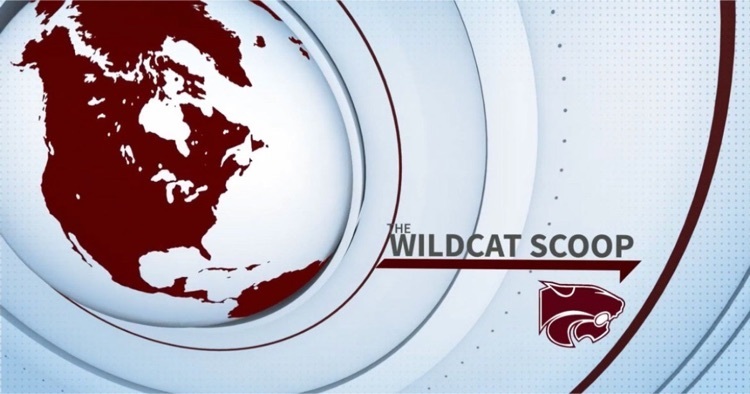 Don't know how you'll choose, but if you time it right you won't have to; we are sure you can catch a bit off all three athletic events happening TONIGHT 11/1! #WeAreCentral #getinvolved #GeauxWildcats🐾🐾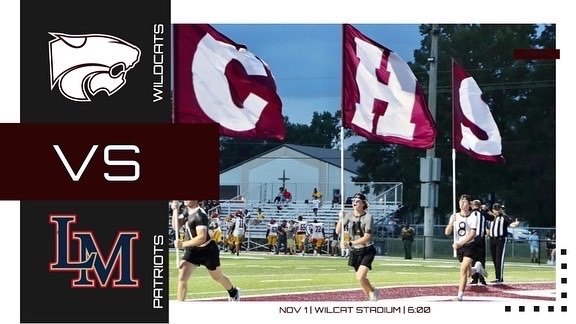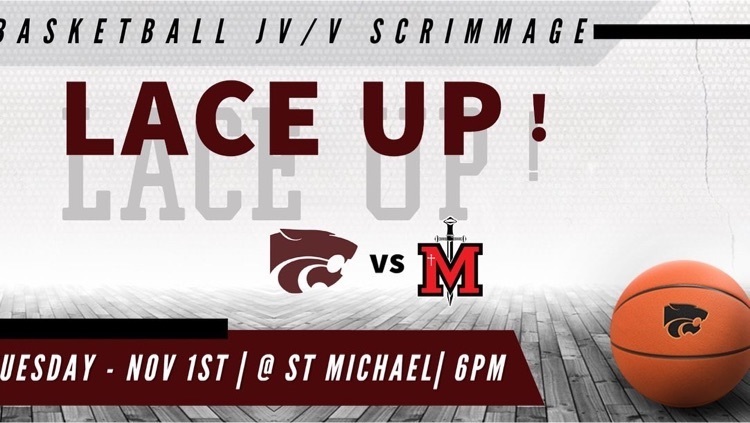 Happy Halloween, Wildcats!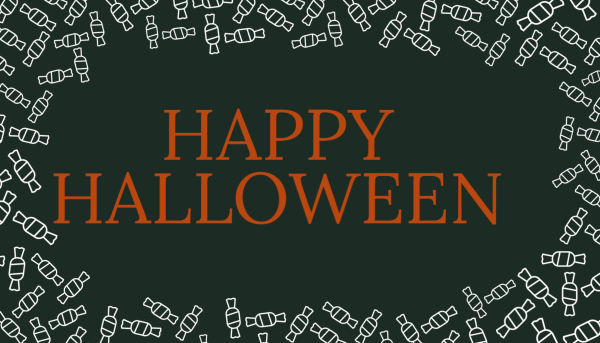 Want to improve your ACT Score? Signed up for the December ACT? Come join us for our 2nd ACT Bootcamp of the year. Register today, limited space available! #WeAreCentral #bettertodaythanyesterday #chaseyourone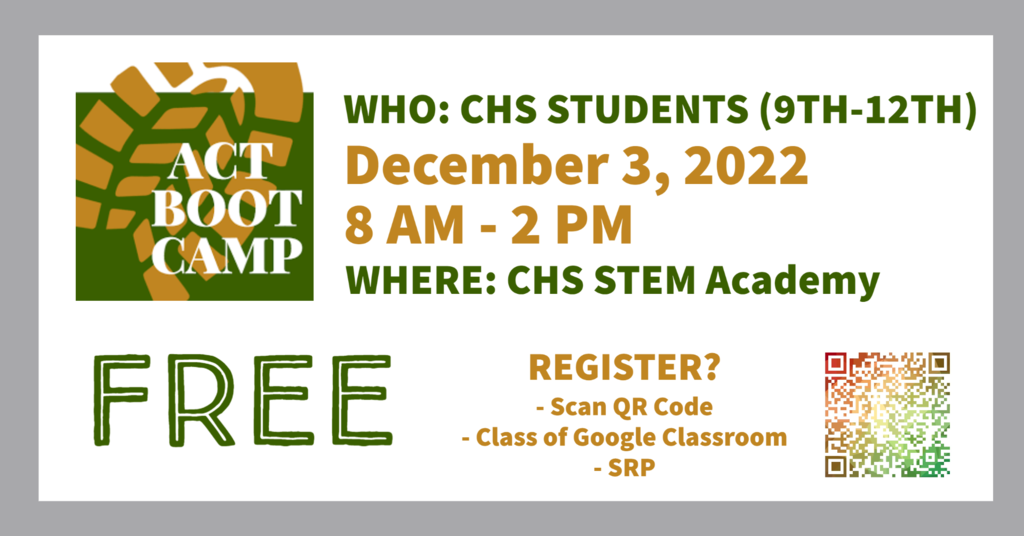 Mark your calendars and make plans to come out THIS Wednesday to the CHS Theater as our CHS National Beta Club inducts its newest members. #WeAreCentral #CHSBeta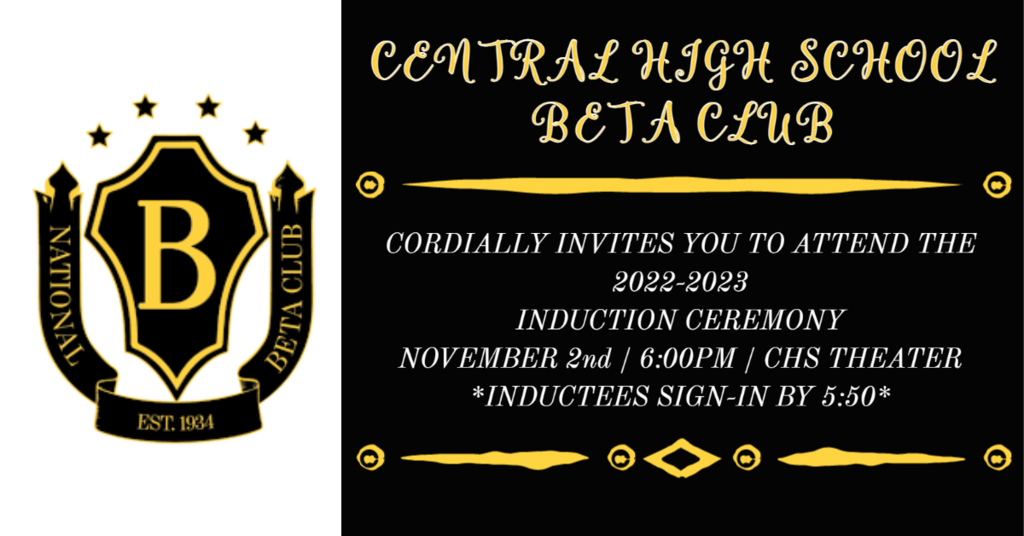 It's almost Action de Grace time! That's Thanksgiving in French. To help all families in Central have a great Thanksgiving, the CHS French Club is collecting canned and dry goods through November 15th to deliver to the Central Food Bank. They can be given to a French club member or brought to S303. Bonne Action de Grace from the CHS French Club!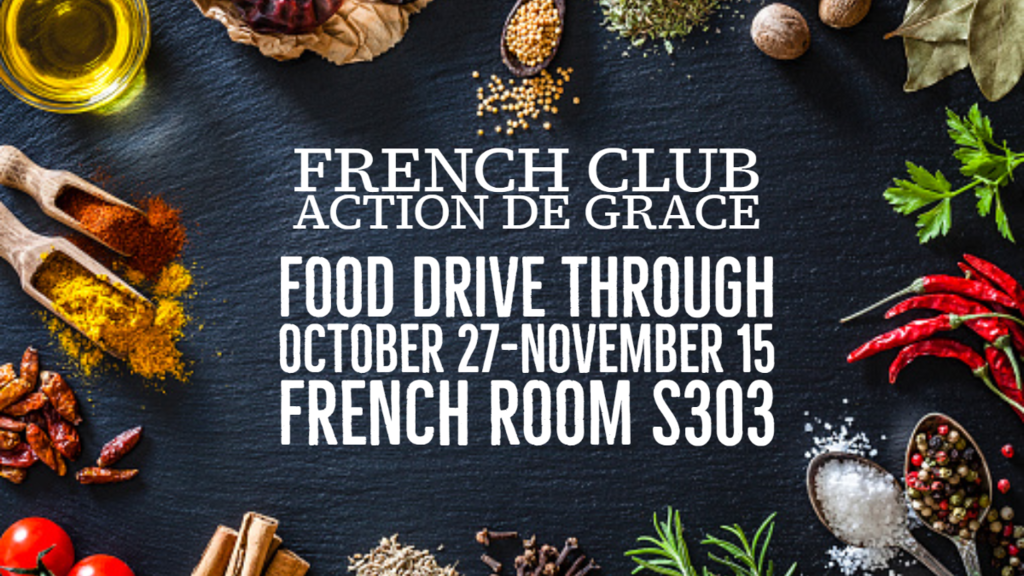 #TheWildcatWay MTSS Dress Code challenge continues this week. As the temperatures begin to drop be sure that you are wearing appropriate outerwear! Don't miss out on your chance to participate in our #Fall&Flannels Jean Day! #WeAreCentral #bettertodaythanyesterday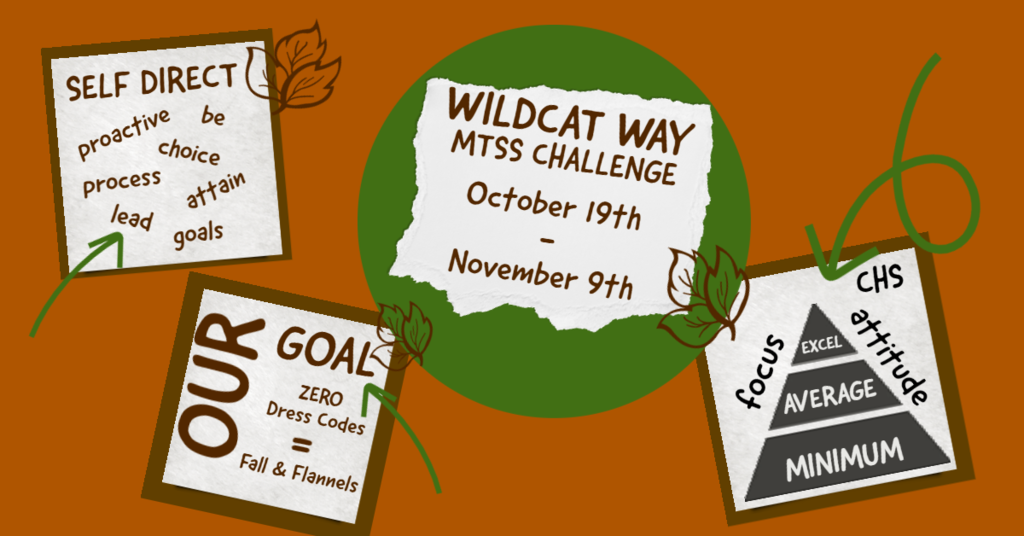 This week at CHS! #WeAreCentral #getinvolved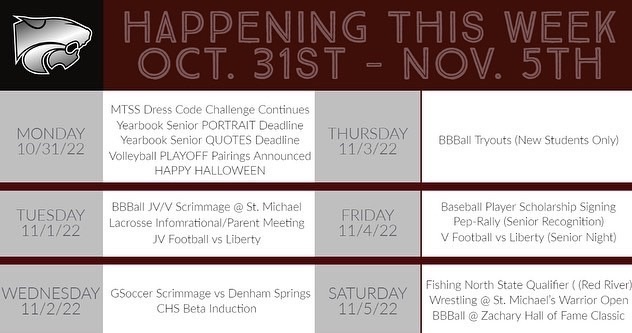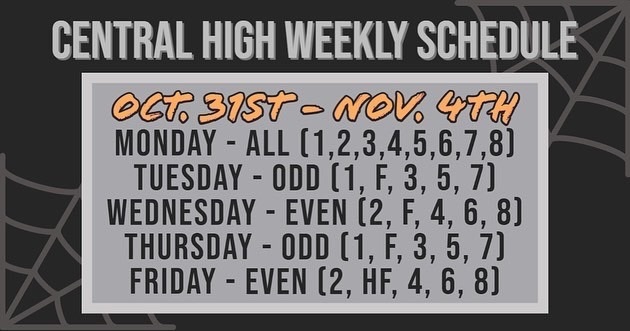 Our JROTC cadets are coming home with some hardware from today's the Drill Competition held at Tara … 2nd in Unarmed Color Guard and 3rd in Unarmed Inspection. Great job #Wildcats!! #CentralProud #ANDnotOR #getinvolved

Two members of our #CHSConcertChoir, WBrass, & RBreau spent their weekend participating in the ACDA (American Choral Directors Association) All State Women's Chorale. Yesterday they participated in practice and workshops and today the concert was held at Celebration Church of New Orleans. Congratulations to these young ladies and their amazing CHSChoralDirection Mrs Russell! We are #CentralProud #ANDnotOR #getinvolved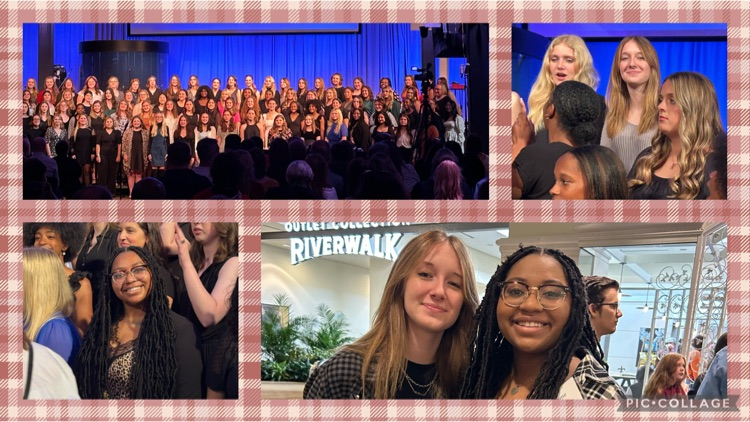 It's a busy day for our #Wildcats today … JROTC gets the day of competition started at Tara, Central Wildcat Volleyball sets next with a Round Robin Tournament @ Thibodaux, Swim heads to the FINALS in the CCSL Championships, & CHS Wildcat Band marches our day to a close at the Classic on the Cane. Help us wish them all #Wildcatluck! #WeAreCentral #GeauxWildcats🐾🐾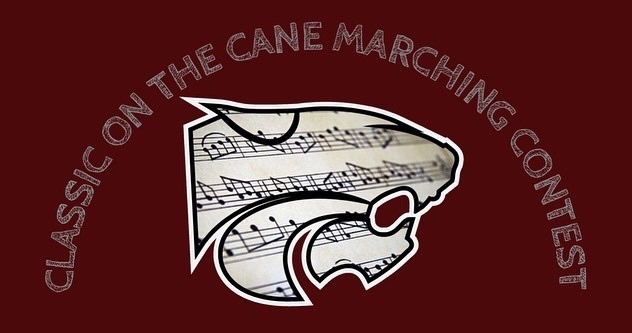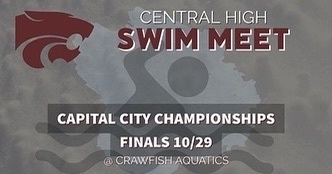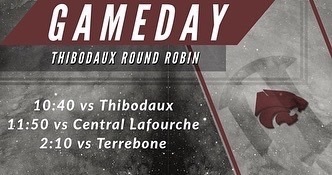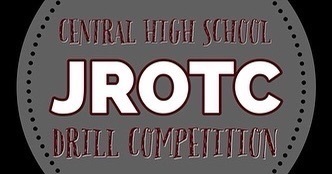 TONIGHT come help our Wildcats BLIND the Panthers at Woodlawn with your best NEON outfit. Reminder that tickets are online purchase only, no cash at gate; so, be sure to purchase in advance for easy entry. #WeAreCentral #GeauxWildcats🐾🐾

Today's Scoop 10/28: National Breadstick Day, Senior Reminders, What's For Lunch, Lacrosse Informational Meeting, Wildcat Sports, #fistbumpfriday (Band Competition). Scoop Link:
https://youtu.be/fZZsVoaSJGk
#wearecentral #thewildcatway #bettertodaythanyesterday #chaseyourone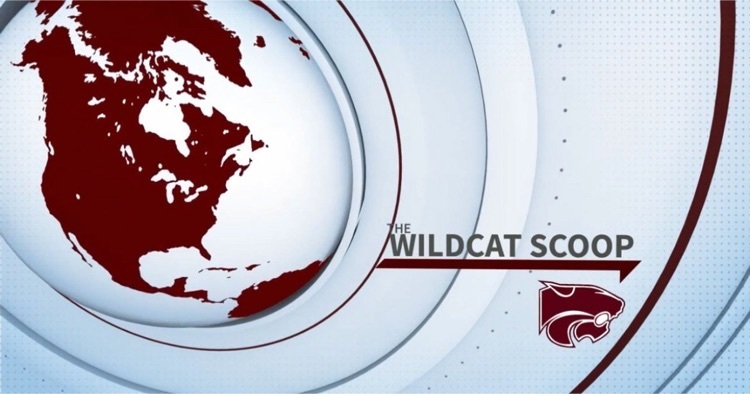 This weekend our CHS Swim Team competes in the Capital City League Championships @ Crawfish Aquatics. TODAY are the Prelims with our girls starting @ 12:10 and boys start @ 4:20. Stay tuned for results and who moves on to FINALS tomorrow. #WeAreCentral #GeauxWildcats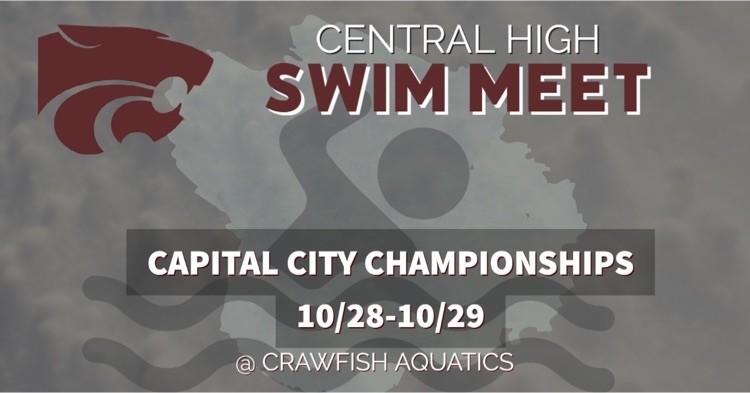 Reminder if you have been unable to make it to Eric Frank photography studios to have your senior portrait for the yearbook taken … he will be on campus TOMORROW during HomeFlex to help with that. All you need to bring is yourself and $26.17 for the sitting fee, he will have the tux and drape needed for the picture. An announcement will be made during HomeFlex for when and where to report to have your portrait taken. #WeAreCentral #CHSClassOf2023

Hey #WildcatFans … it's just a short trip to cheer on our boys tomorrow night; but you will want to be sure to purchase your tickets in advance at the link below as they do not accept cash at the gate and service is spotty. Tickets are currently $10, but will increase tomorrow to $15. Ticket Link:
https://secure.payk12.com/school/Woodlawn-High-School-/621/item/221468
#WeAreCentral #GeauxWildcats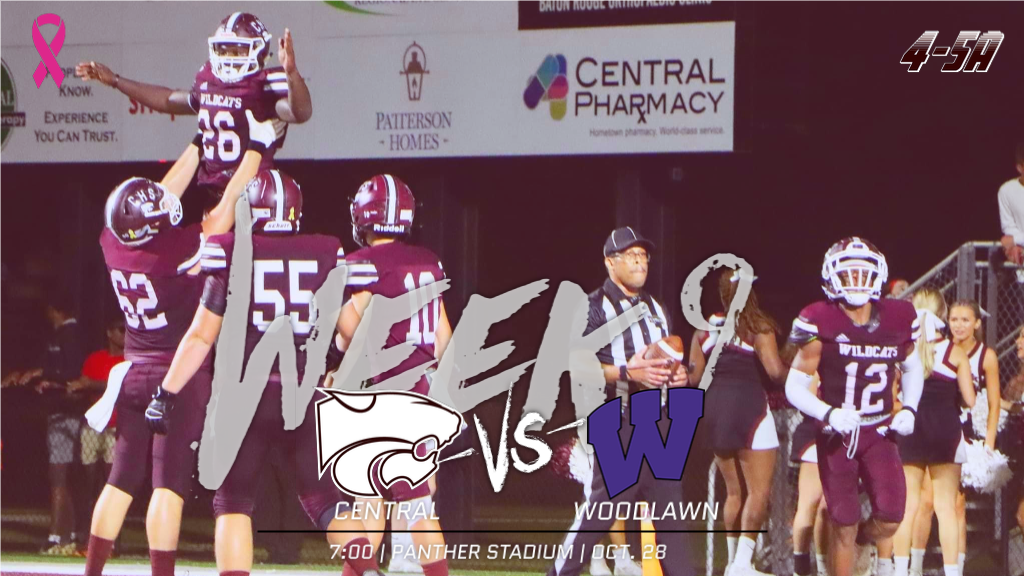 Today on #TopNotchThursday we would like to recognize Kaiden Lang. Kaiden has been recognized by LHSAA as an All-Academic Composite Team member by maintaining a 4.0 GPA or higher for all 4 years of high school. We are #CentralProud!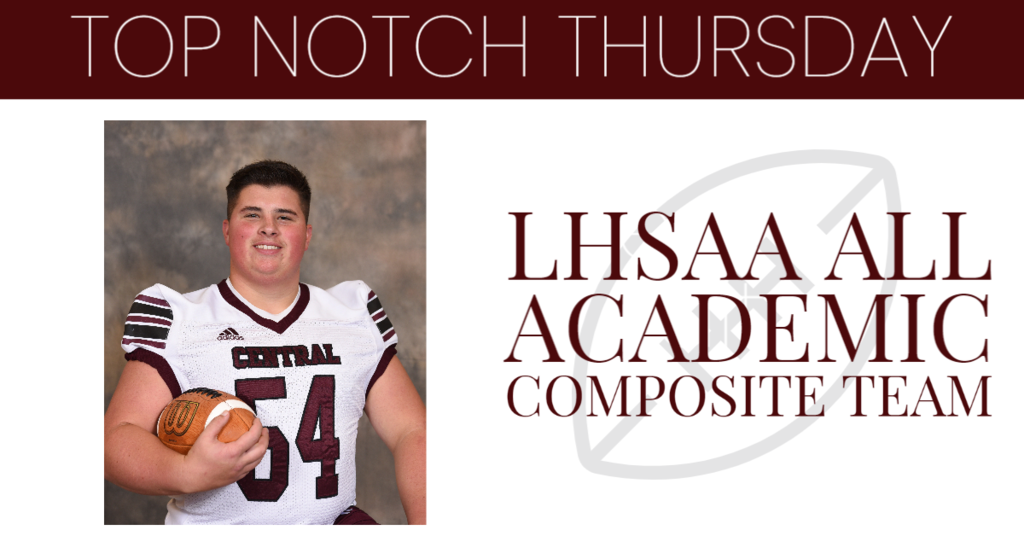 TODAY our XC team hits the trails at Highland Road Park as they compete in the EBR Metro Championship. Help us wish them #wildcatluck!! #WeAreCentral #GeauxWildcats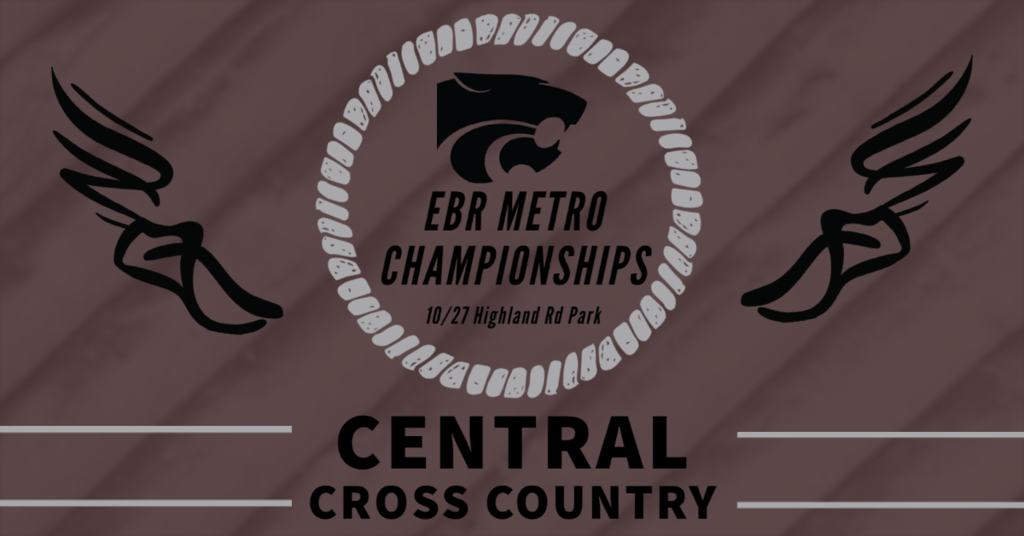 WILDCAT NEWS Today's Scoop 10/27: National Cranky Co-Workers Day, What's For Lunch, Senior Portraits @ CHS, Wildcat Sports, #topnotchthursday! Scoop Link:
https://youtu.be/OGFqp3-Pv5E
#wearecentral #thewildcatway #bettertodaythanyesterday #chaseyourone