CHS Carpool & Parking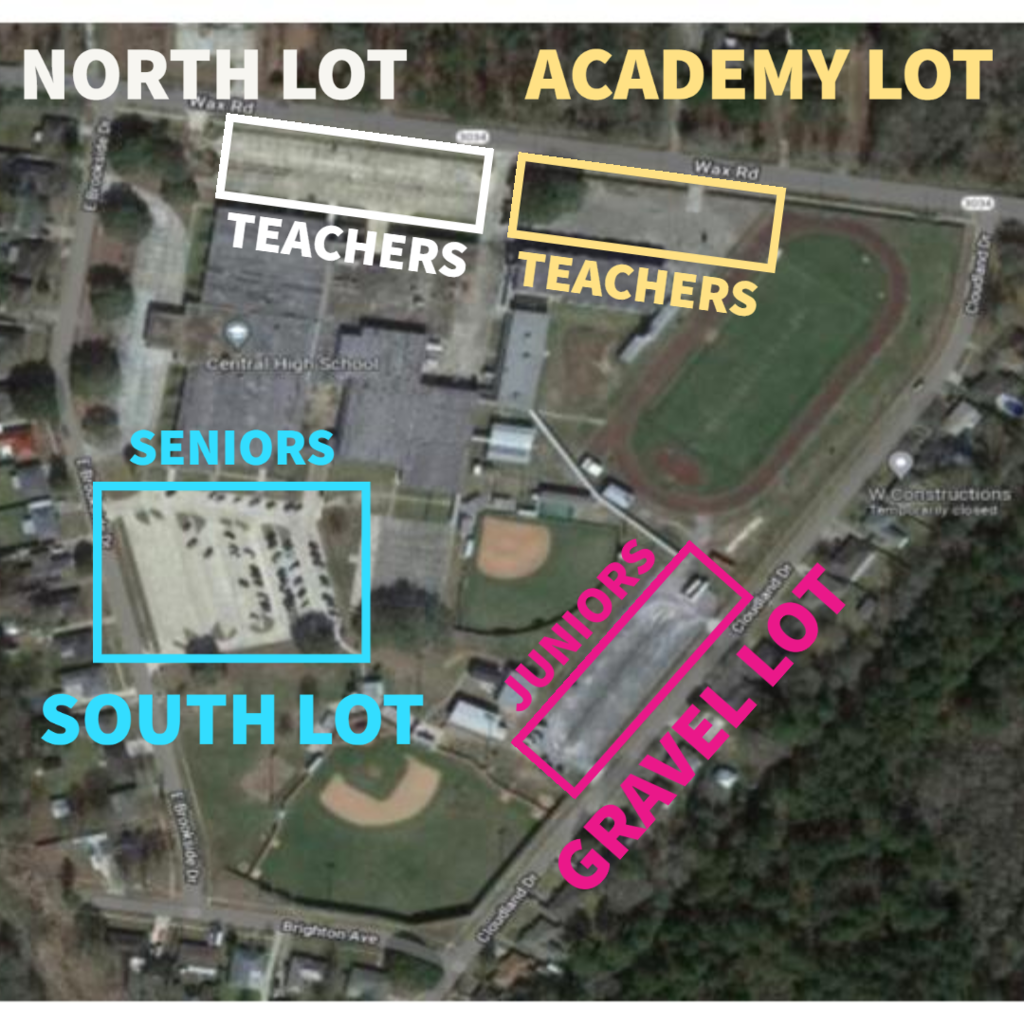 It's time #Wildcats ... Back to School time! Before you arrive tomorrow we want to update you and remind you of a few important details: - Carpool will take place in the North Lot. For your safety we ask that you do not make a left hand turn out of the lot. - Parking ... Seniors are to park in the South Lot with overflow to the Academy Lot and Juniors are to park in the Gravel Lot. - What to wear ... Please review the Dress Guidelines as well as the Outerwear Guidelines to be sure you are in compliance. - Cell Phones and Accessories ... Be sure to look over the guidelines provided or check out the details on page 37 #5 in the Student Handbook. - Entrances ... Bus riders will enter through the front doors, student drives may enter through S3, N2, or Courtyard (Annex) doors. - Breakfast ... Students will Grab & Go and then head to their 1st block of the day to meet their teacher and eat. - Student Schedules ... Students will report to 1st block (don't know your 1st block, look for an email this evening; didn't get an email, find a teacher in the morning to help) and receive an updated schedule. - Tomorrow is an ODD Day. You will got to 1st, HF, 3rd, 5th, & 7th blocks. - Bell Schedule ... Our Bell Schedule looks a bit different tomorrow, take a look at the graphic attached.

Student Drivers, it's the announcement you have been waiting for! Mrs. Gina is moved into her office and is ready to see your excited faces. Be sure to review the info and complete the task in the graphic attached below prior to coming by to pick up your pass. @centralhighbr

Wildcats, by now you should have received items for Orientation in your School Cash Online Account. Save time at Orientation by completing these items prior to arrival: - CHS Student Fees 2022/2023 (Required) - CHS Class Fees 12th or 9th-11th (Required) - CHS 22/23 Student Emergency Contact Card (Required) - CHS 1:1 Teach Agreement Form (Required) - CHS 1:1 Tech Fee (If said YES on Agreement form) *Other items and information coming soon!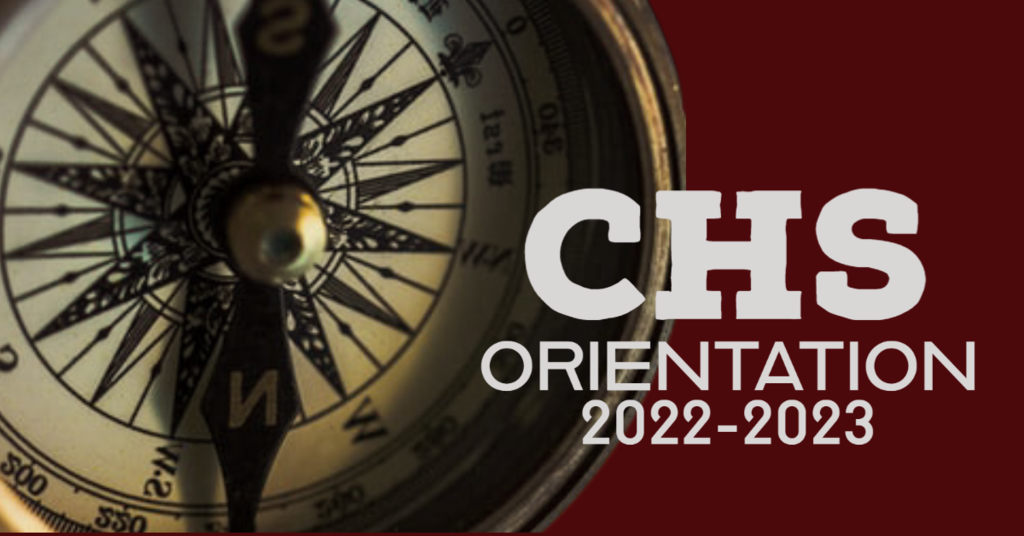 Looking to fill a few more spots for the upcoming school year! Interested or know of someone who would be a good fit? Send them our way! #WeAreCentral #TheWildcatWay #bettertodaythanyesterday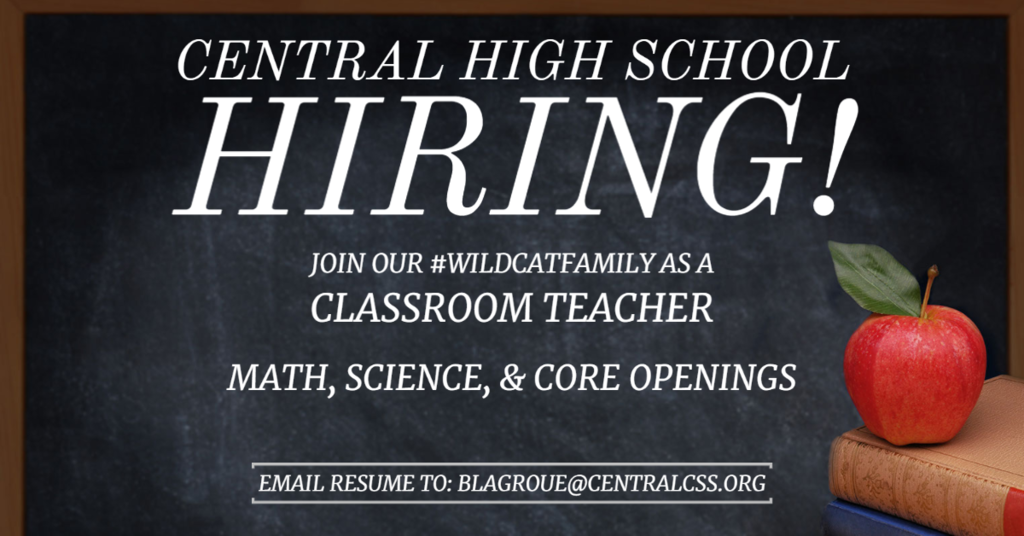 #getinvolved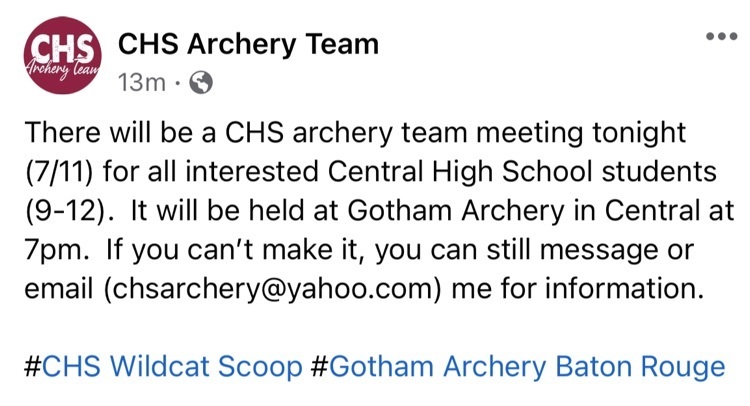 We hope that all our #WIldcats are enjoying their summer break. A good bit has been happening over the summer, including preparation for your return for the 2022-2023 school year. Mark your calendars for our 2022 Back to School Orientation; details coming soon. #WeAreCentral

Check out our Summer Reading Lists for English and Social Studies! See attached images for more details.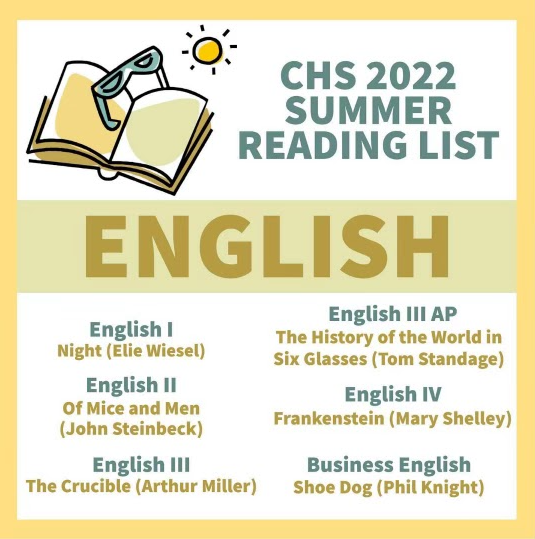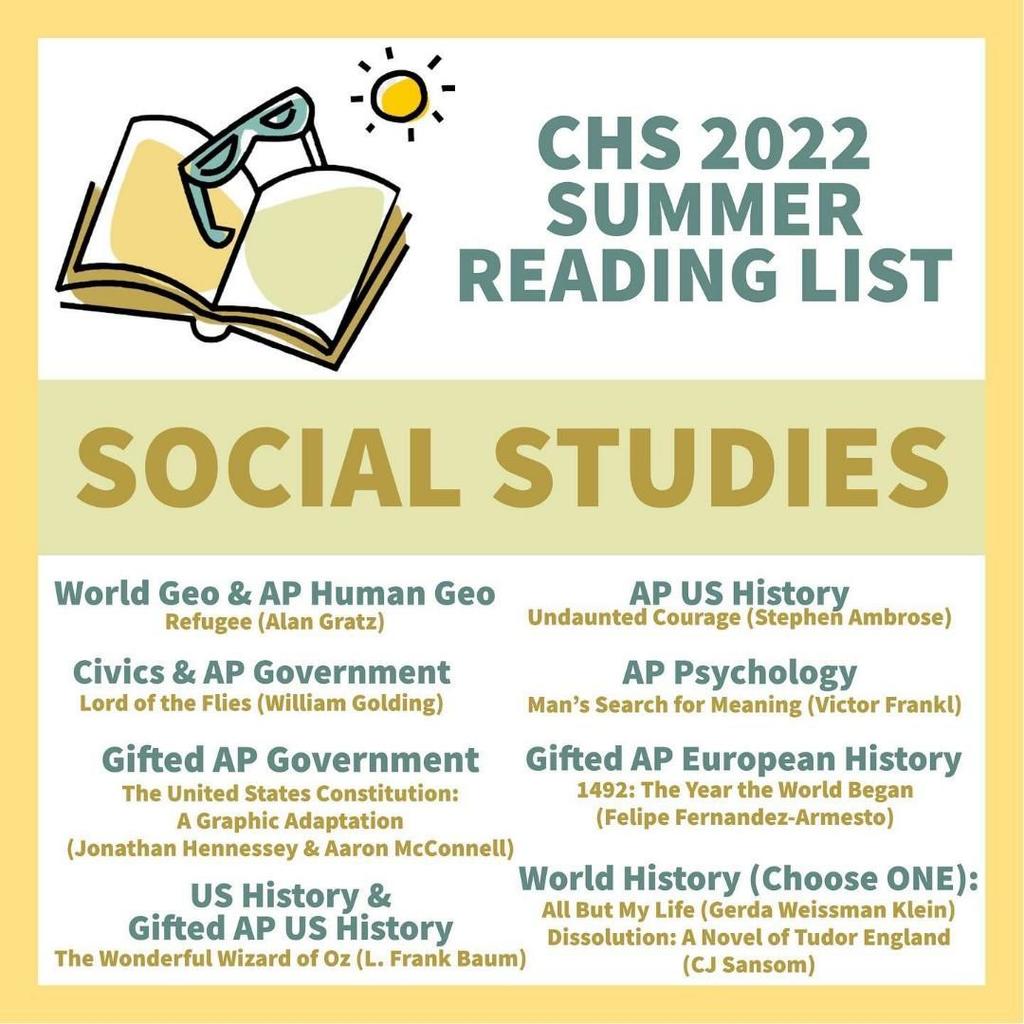 2022 Summer School information released. Head over to the News section for all the details.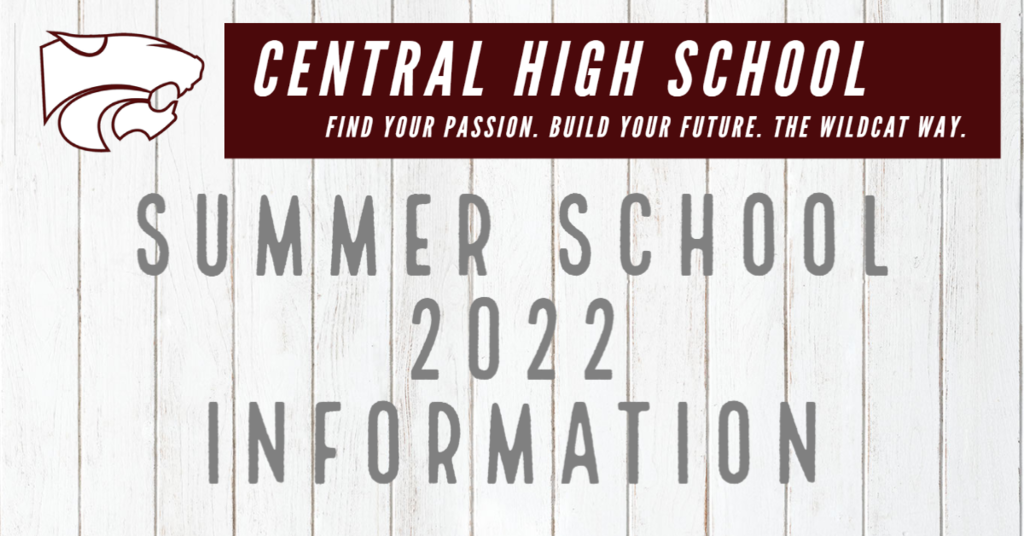 Tomorrow we will be offering a $2 Casual Dress (guidelines) to our students to raise awareness for Organ Donation. One of our former students, Aliye Ringe, lost her life earlier this year in a car accident, Aliye was an organ donor and was able to save 5 other lives through organ donation. $2 will be collected during 1st Block from those students participating in casual dress. Casual Dress guidelines apply!

Symphonic & Jazz Band concert tonight! 6:30 pm - CHS Theater

We Are Hiring! Apply today for our School Counselor position available at Central Intermediate School.

Congratulations to our very own CMS Student, Josh Rispone, for being named Secretary of State at Youth Legislature and recognized by the Louisiana Secretary of State, Kyle Ardoin.

Mark your calendar! Upcoming Spring Break!